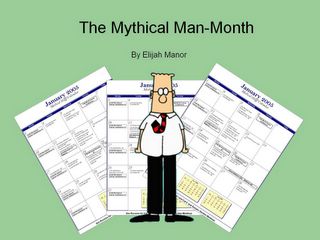 I was a guest speaker for my first college level lecture to Dana Steil's Software Engineering class at Harding University.
The class has been reading The Mythical Man-Month by Frederick Brooks. The book is classic composition of essays dealing with software project management.
I gave an overview of the first two chapters and related those concepts to experiences I have had on the job at Acxiom.
I really enjoyed preparing and presenting the material and I hope to have similar opportunities in the future.